WHAT WE DO
We apply an innovative and transformational approach to strategic planning solutions.

Experienced in complex land assembly, we take potential development sites through the planning process to realise latent value – as our track record of impressive returns for investors illustrates.

With key partners, and a highly experienced and committed leadership team, we are well positioned to expand our portfolio of assets under management.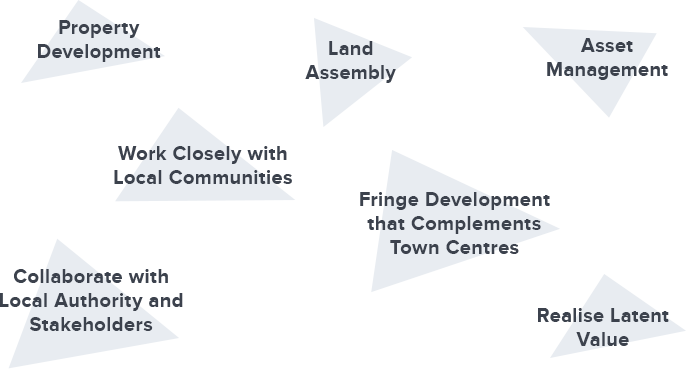 Fringe Development that complements town centres
Work closely with local communities
Property Development
Land Assembly
Asset Management
Realise latent value
Collaborate with Local Authority and stakeholders